Alden Miller Imagines the West
It isn't often that a designer is tasked with designing a space that captures their concept of the American West. In August, Interior Designer Alden Miller of Alden Miller Interiors was faced with just that when the American Craft Council asked her to create a space for their "Make Room: Modern Design Meets Craft" home décor exhibition. We've sat down with Alden to discuss how she drew on her Californian heritage and worked with local artisans to create this one-of-a-kind space.
Tell us a little about how you got involved with the American Craft Council?
Alden Miller: I had visited the show at Fort Mason a couple years before and fell in love. I have always had a strong appreciation for how things are made and the process behind it. When we were invited to be apart of this years show, we jumped on it.
For this year's Make Room: Modern Design Meets Craft showcase, your firm was given the theme of West. What does the West mean to you in terms of design and lifestyle, and how did you capture these ideas in your space?
AM: For us, the West is California. It means casual, quality living. Our design was meant to reflect that moment in a California sunset, where the sun meets the sea and descends into another world-- vibrant, slightly mysterious, and beautiful.
How does your Californian background impact your design aesthetic?
AM: Growing up in California gave me a huge appreciation for nature. Using natural materials, and picking up on beautiful subtleties is something that is carried out through all of our projects. California has also instilled the importance of comfort, feeling good within your surroundings, and taking the time to really enjoy life. Good design can encourage all of this.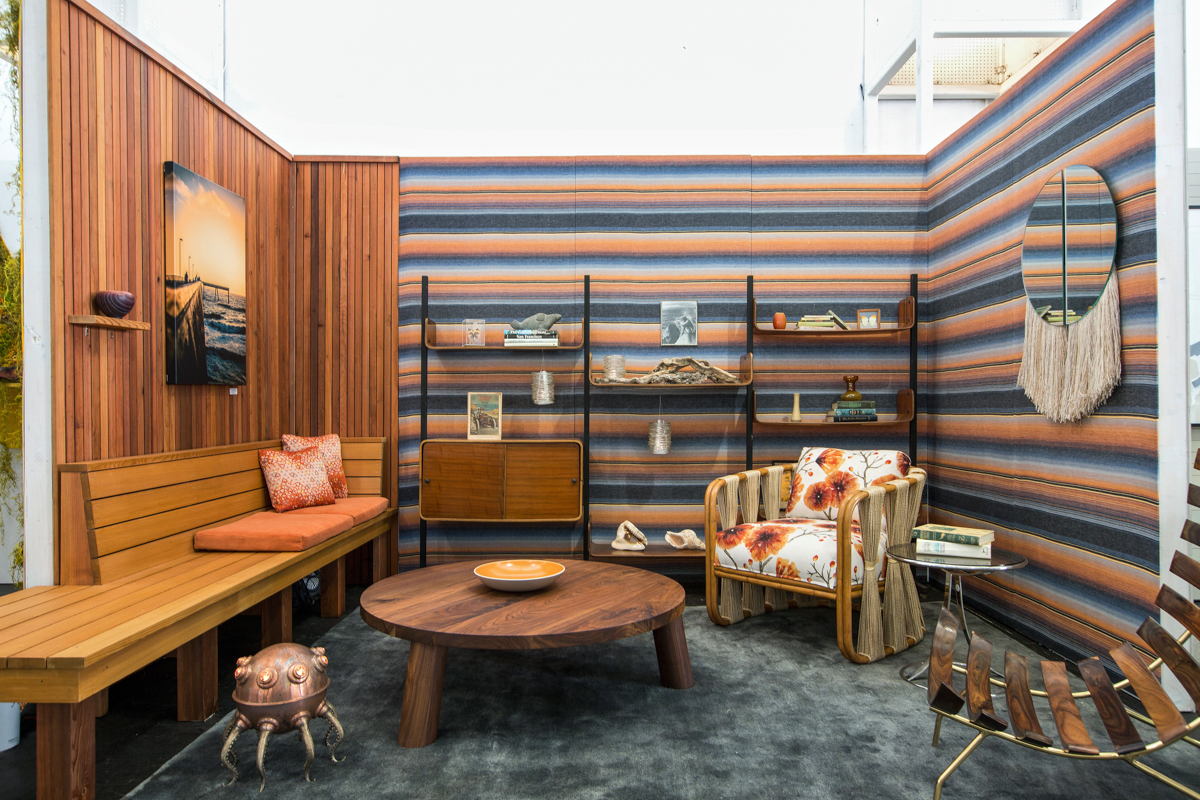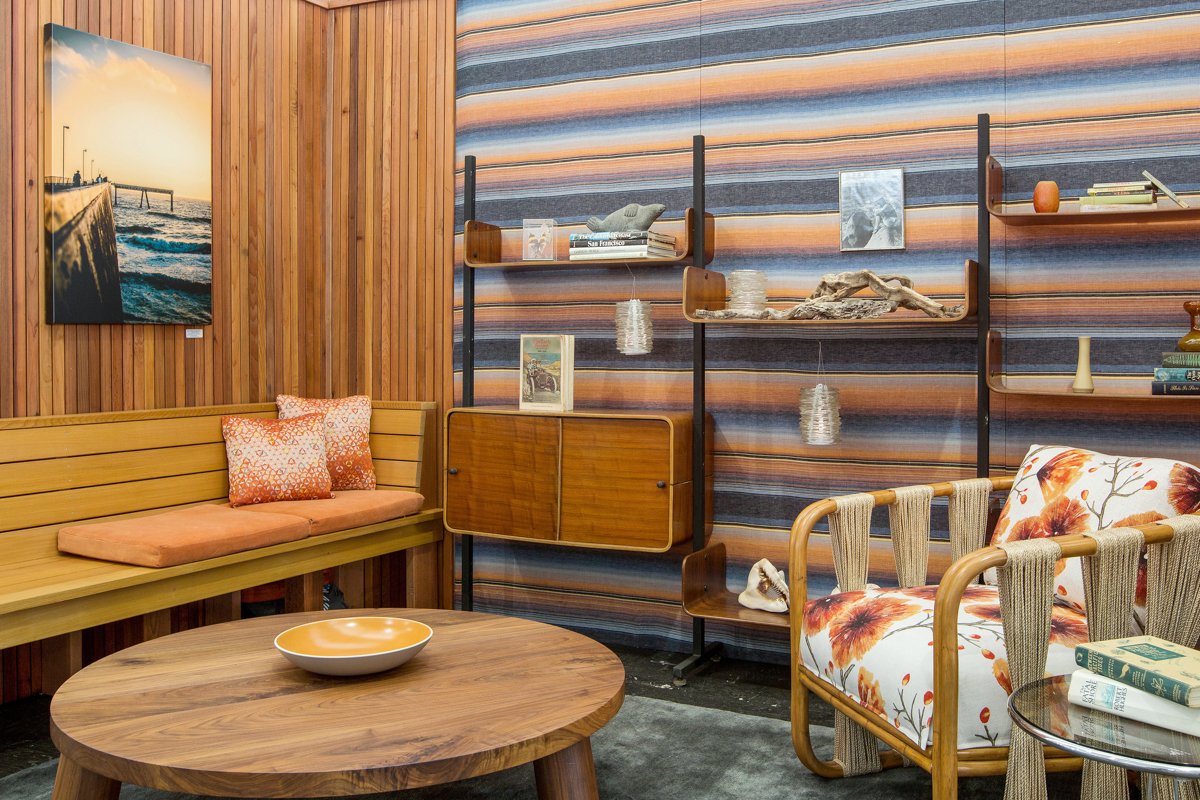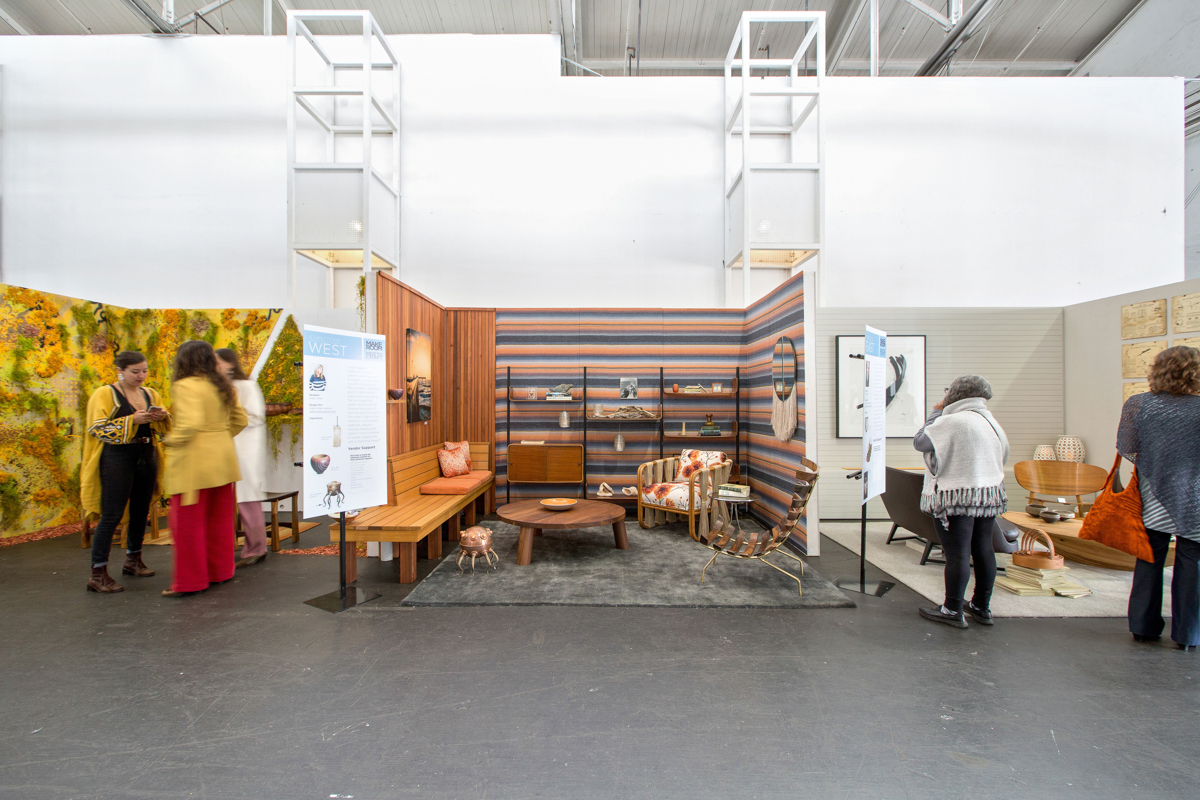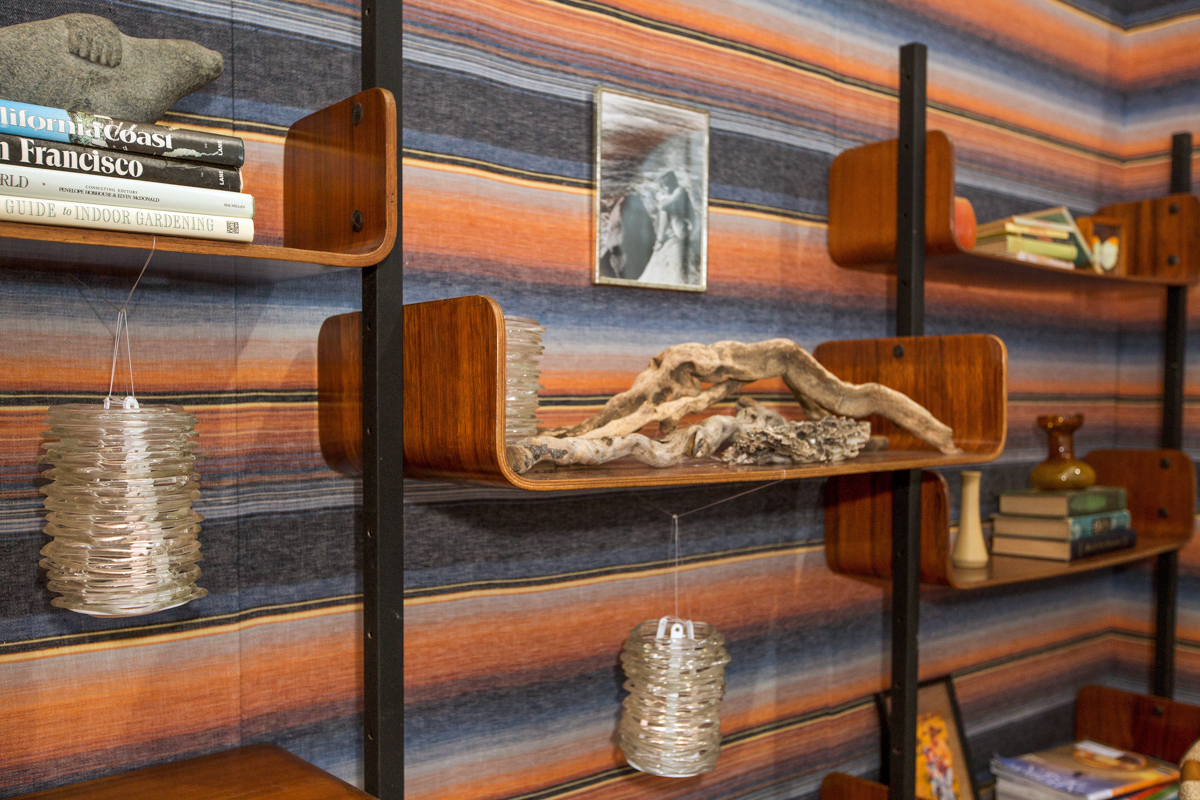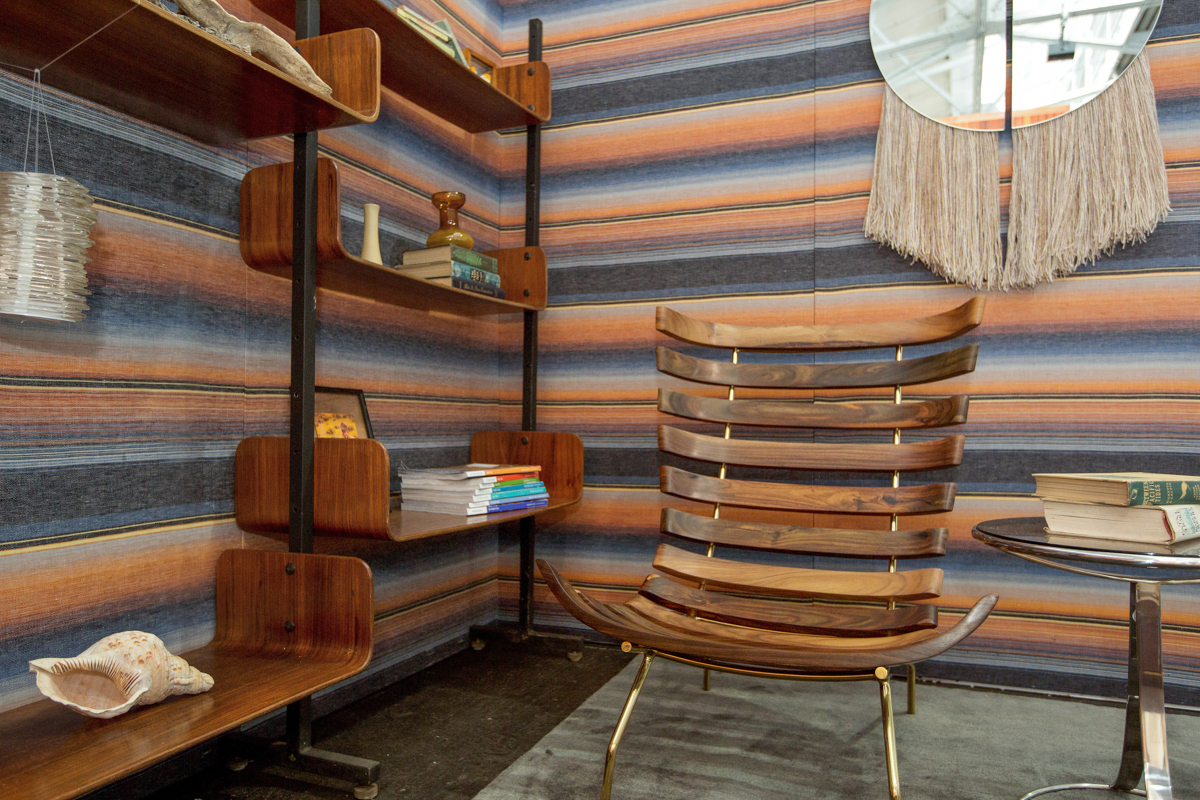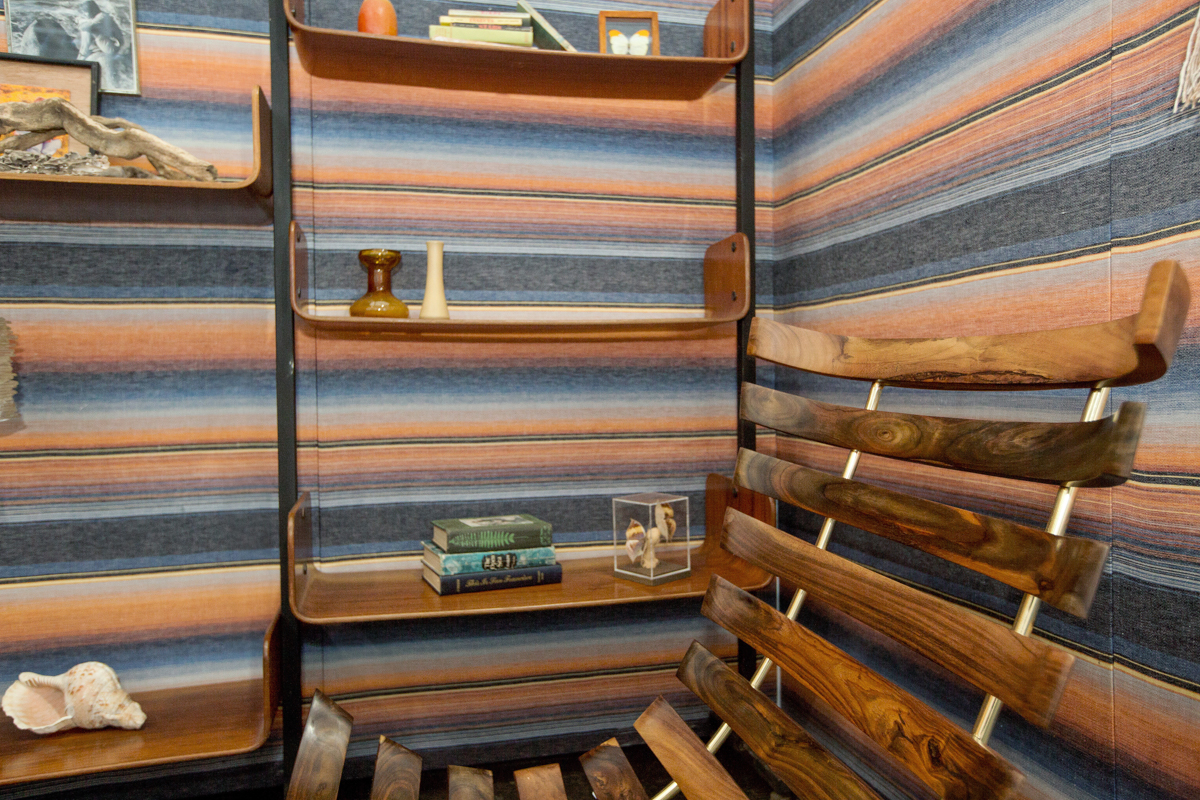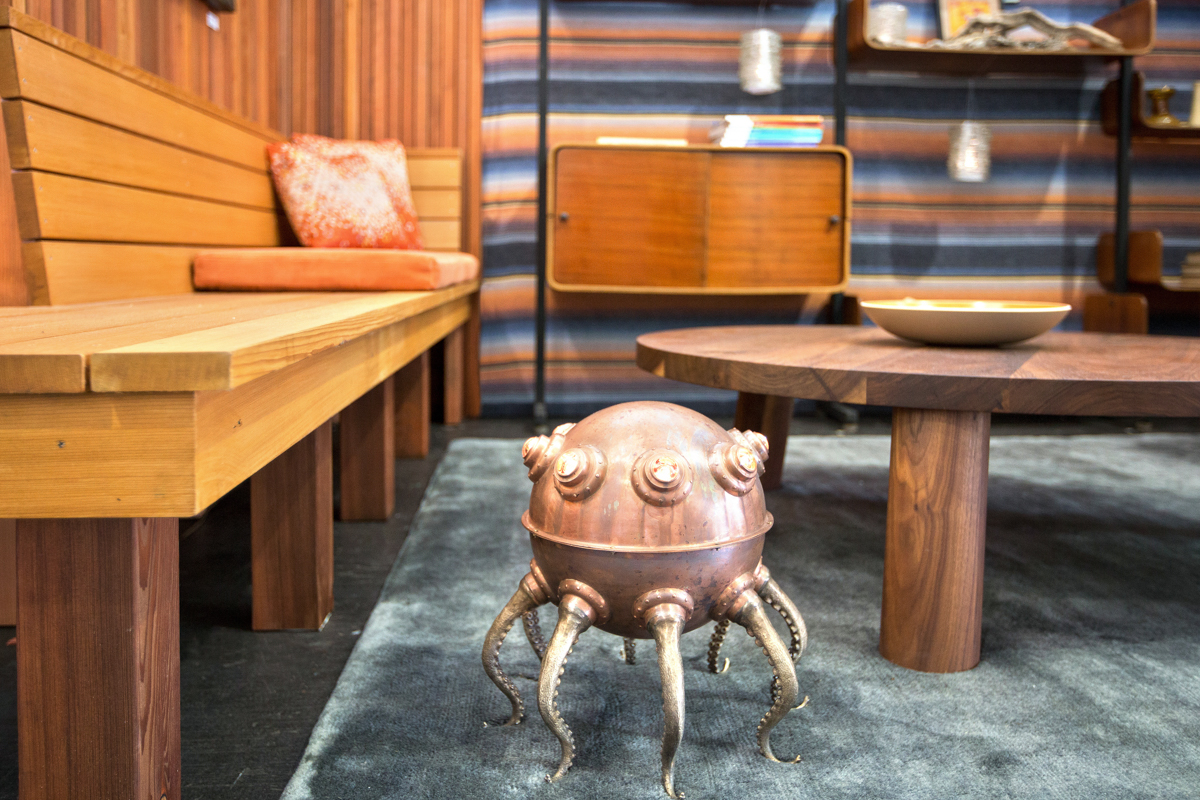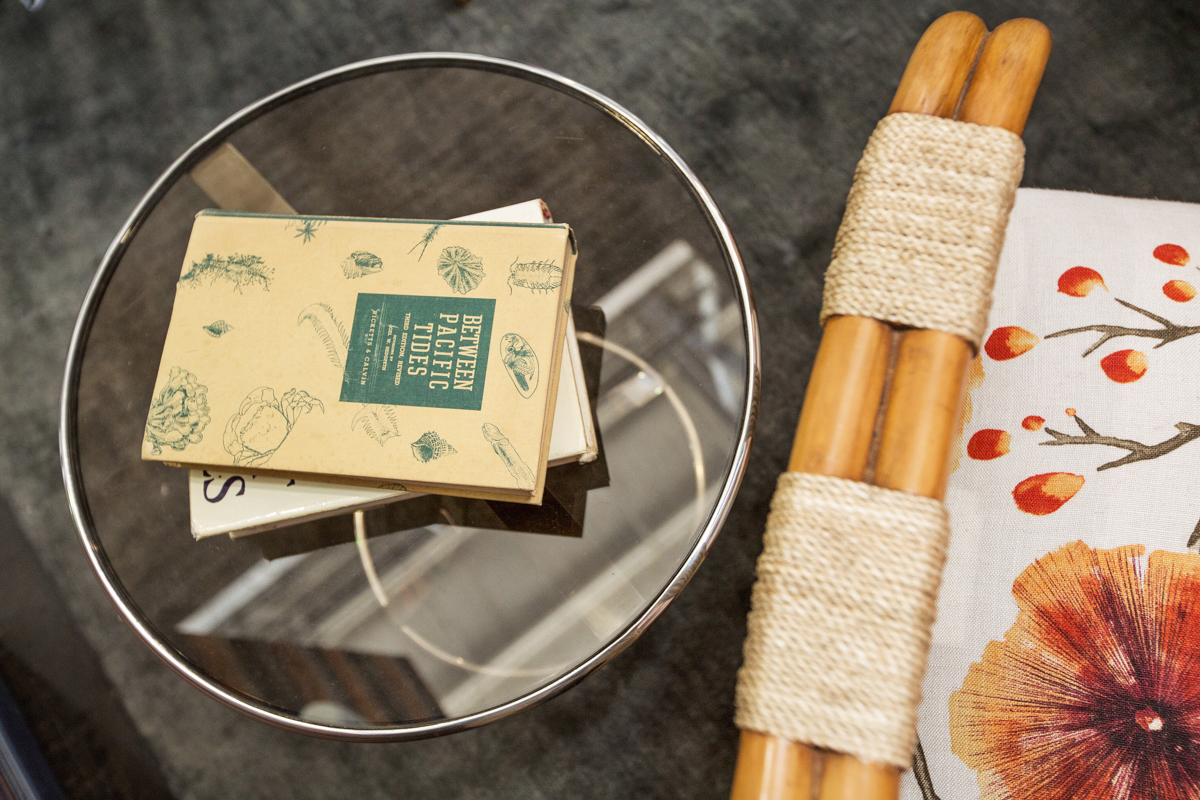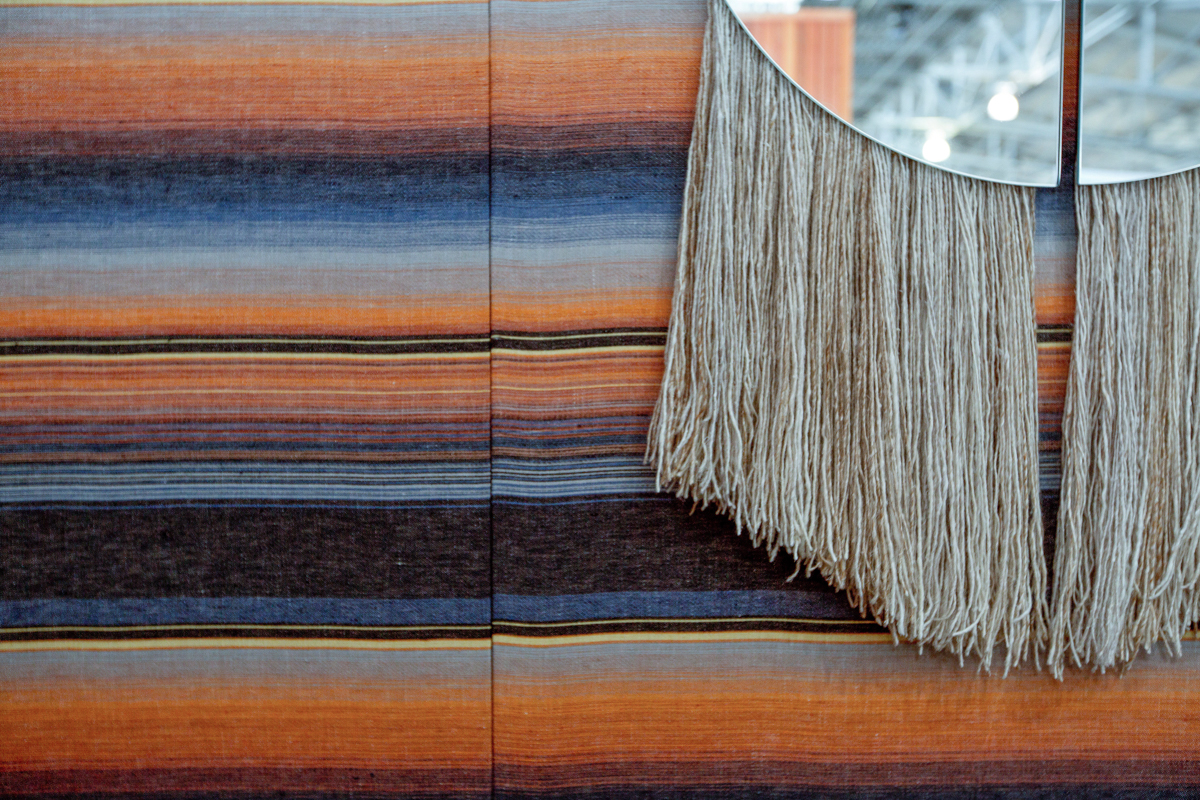 Tell us about the key pieces in the space that you selected to showcase made by local craftsmen? Which pieces are they, and why did you choose them?
AM: The first piece is a copper octopus lamp by Evan Chambers. This was something we were so excited to use because it related the room back to the ocean—an important aspect of California for me, and my upbringing.

The second was a series of three glass pendants by artist, Kathleen Plate. These reminded us of polished sea glass and bioluminescence.
Lastly, the third piece was a small wooden vase by artist, Barry Uden. We loved the natural, earthy colors, and the layered look of the wood.
How does this project relate to residential projects you've completed?
AM: This project was really different and fun for us. It is rare that we get an opportunity to let our imaginations run free and design something based solely on our ideas.
What can we expect to see from you next?
AM: We are working on a couple of projects that emphasize a synthesis and contrast between sensuous materials and modern details. Like all of our projects, the design is in the details.
For more information on Alden Miller Interiors, please visit their website and follow them on Facebook and Instagram.